The tickets are purchased, items are being sold, boxes are being packed. It's really happening. We are moving to Oahu, cat and all.
Much research went into figuring out the cat move. If it wasn't for her, we'd probably be there by now.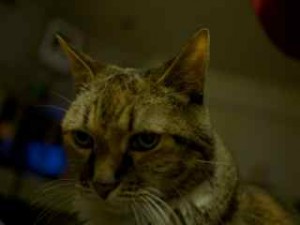 She's now passed her rabies test and we are in the 120 day wait period. Next step is a health certificate and tick repellent applied by vet a few before she flies. Her paperwork must be sent by snail mail to be there when she arrives.
Alaska Air is the only carrier that allows cats in the cabin to Hawaii. For a 21 year old cat, it seems like a wise choice. Now I just have to pick out an airline approved cat carrier. There are some fancy options but it's just one flight so I think I'm going with the Sherpa original deluxe carrier.
So, now the project is to sell and give away more things including cars, find a place to live and ALOHA.