Here's a bit about myself. For more information, please email me at sheri@sherikuz.com.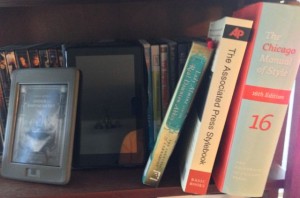 I have experience with scientific, legal, nonfiction and fiction documents. I started as a proofreader for a legal publisher in 1999. I the spent three years writing environmental reports. From there I used my paralegal knowledge to write material transfer agreements for a nonprofit cancer research center. Since then I've continued with legal proofing and have done editing for fiction and nonfiction books.
Here's a list of services I provide. Each client is unique and requires special care and assistance. I work with each author to provide professional looking products that reflect their individual personalities and style.
Proofreading – corrections of grammar, spelling, formatting
Editing – content and layout editing including fact checking
Ebook publishing – prepare formatting and text for Kindle ebook using createspace
Hard copy publishing – prepare book for print through createspace for sales on Amazon.com
Covers – help searching for appropriate book covers